The Easiest Litsbuilding Product Ever..



New Web-Based Software Creates Your High




Converting Listbuilding Mini-funnel With




Just 8 Easy Clicks



Rebranded Report + Responsive Squeeze Page + Thank You Page + Monetized Download Page
With NO coding or FTP...All live online in 3 Minutes!

Yes, it's true! You could have my funnel
as

YOUR OWN

in 5 minutes time

Your

own rebranded copy

of my giveaway report - hosted for you

Your own

mobile responsive, 2 step squeeze page

- hosted for you
A redirect "thank you" page leading to

a high converting OTO with 75% commission for YOU



A

fully monetized monetized

download page to make YOU even more from the funnel

You don't need to have any design skills or HTML skills - our web based software makes your funnel in just 8 clicks

No need to make a giveaway product - I have done it for you and the affiliate link inside is YOURS!

Struggle getting pages live online? no wories here - your pages are automatically added to your unique folder on our servers

Dear Fellow Marketer

We all realise that the best way of having a sustainable online income is by building & developing lists of subscribers and buyers.
It's called "building your audience"
When you have an audience, you can drive any amount of targeted traffic just by sending a simple email.
This means you can sell your own products and sell others as an affiliate.
But to keep your lists building you need to have fresh campaigns and new offers. You want to make money while buiding your list - not spend money.

So, you should have multiple campaigns feeding leads into monetized funnels to get the most out of the listbuilding process

But Setting Up New Funnels Is Never Quick & Easy

You need to:

Create a giveaway product

Make a cover graphic

Design a squeeze page

Make a thank you page and a download page

Add all the required legal pages

And then link it all together and upload it to the net

But today, YOU don't need to do any of that!

You can have my funnel up & running in just 8 clicks...How cool is that?

A whole new campaign, live & on the net in the time it takes to make a cup of coffee
Here is what you get...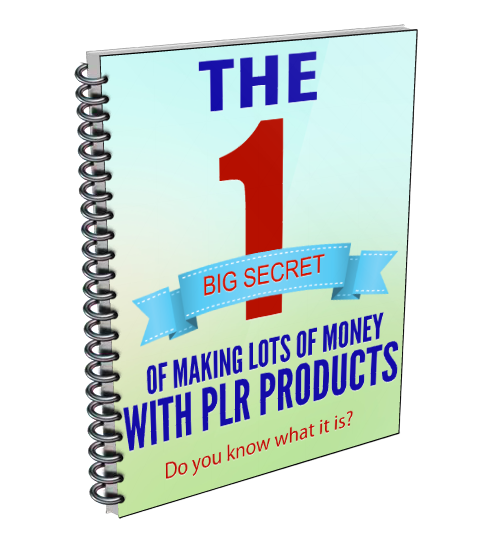 A Quality Free Report
and Cover Graphic
This is an original report - written by me - and addresses a question in a hot internet marketing niche.

It is also rebrandable - the affiliate link inside will be YOUR affiliate link. You get paid if anyone buys from out of the reprot!

A Fully Responsive
2-Step Squeeze Page
This is the leading edge of squeeze pages. Simple, elegant and fully responsive.

2 Step opt-in has been shown to increase conversions

This will work with any autoresponder service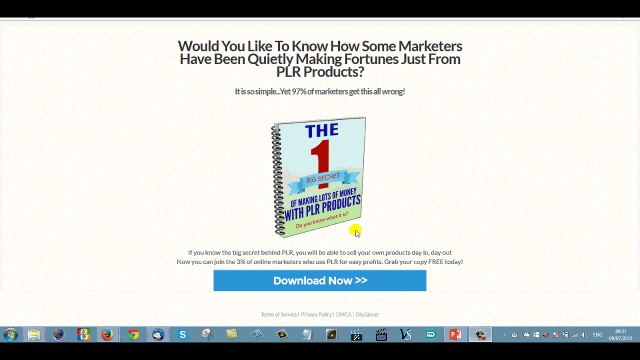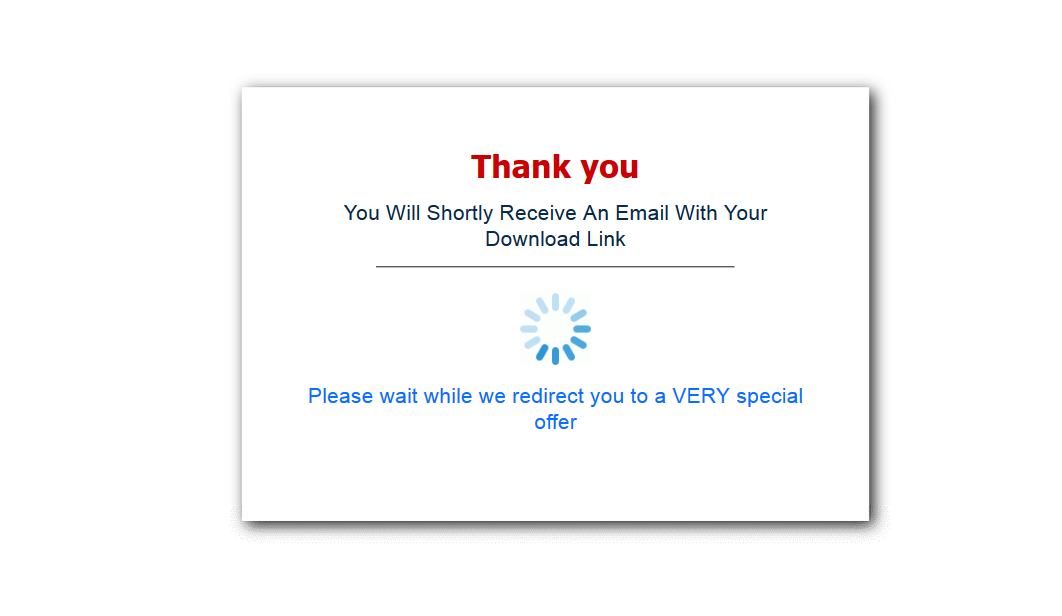 A Redirect "Thank You"
Page
You set this page as the "custom thank you page" in your autoresponder.

It informs the subscriber that they will get a download link sent to them and they are redirecting to a very special offer
That OTO is your affiliate link!

A Fully Monetized
Download Page
This is where the subscriber gets YOUR rebranded copy of the report.

The software automatically adds the links in for you...

And see those banners? They will take your subscribers though YOUR affiliate links for those products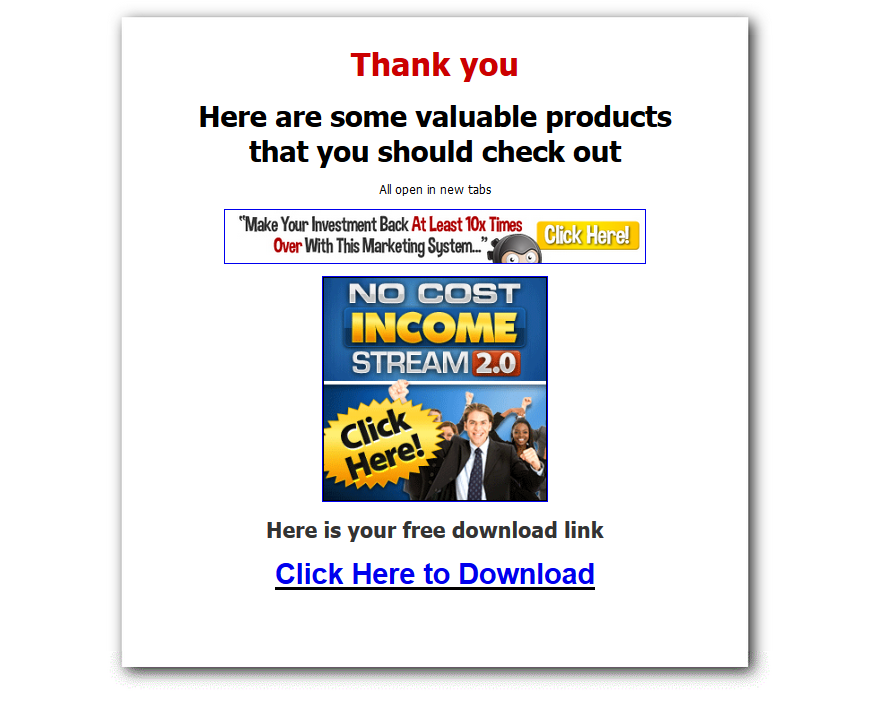 PLUS: All The Legal Pages - Personalized & Linked
Remember...
This is all made for you by my web-based software. Just enter 8 bits of information and the software does all of the work and automatically uploads to the net and gives you your own, personal links
I am confident you will love this
You can buy with confidence. If this is not the easiest funnel you have ever made let me know and I will arrange a full refund.
NOTE: Your pages will no longer work when a refund is requested

For a moment, let's assume that you outsourced the whole funnel creation that you get here today.
Here is how it could break down...

Get a quality report written by an English native speaker: $150
Get a responsive 2 step squeeze page made with sales copy: $100
Get an ecover graphic made - maybe $5 on Fiverr
Get a thank you redirect page made - $50
Get a monetized download page made: $50
Get the legal pages made: $50
Hire someone to link it all together to make a funnel: $50
That's Over $450!
Now, of course I am not going to ask anywhere near that
Many would say a 90% discount from that figure would be a fair price, though.
That would make it around $47

I know a lot of experienced marketers who would snap my hand off to get this at $47
But here is what I think....
I realise that many people just starting out can not afford to make big investments...especially before they have a list built.
We all started somewhere and, I for one, was is a bad place financially.
So, I want as many people to be able to use this as possible so they can start building lists and becoming financially free.
And I just ask this in return...
You are getting a "no-brainer" bargain here. All I ask is that you TAKE ACTION. Actually log in and spend the few minutes creating your funnel and use it to build YOUR list.

You see, the whole point of this product and this sales page is not for me to get a few dollars from you. It is to put into your hands a credible and effective listbuilding funnel.
Here's to YOUR success!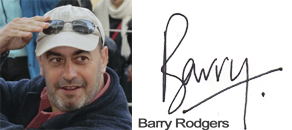 Where will my pages be hosted?
They will be in a unique folder cretaed for you on my super-fast hosting servers. These servers are backed up on a daily, weekly & monthly basis and back-ups are stored in two off site locations

Will this work with my
autoresponder?
Absolutely. If you can make a web form (sometimes know as an "Opt-in form") , you are good to go

I have a Mac. Can I use this too?

Yes you can. As this software is web-based it makes no difference what operating system you have on your computer
Are there other expenses?
Clearly, as this is to build your list, you will need to have an account with an autoresponder service or even a self hosted system. But that is not included in the offer

Is there an upsell?

Yes there is...and it concerns the OTO in your offer. You are getting 75% as an affiliate but the upsell gives you a unique reseller option. You can list the OTO product as your own (on JVZoo, W+, Zaxaa, or Paypal for example) and keep 100% of the profits. You could even have affiliates selling for you. Also, you can use it in other funnels. Again, there is no coding or anything..just 8 more simple clicks and your sales pages are live
Here is that buy button again
This is the bottom slider area. You can edit this text and also insert any element here. This is a good place if you want to put an opt-in form or a scarcity countdown.